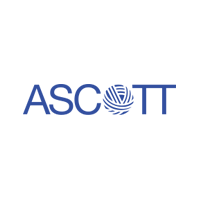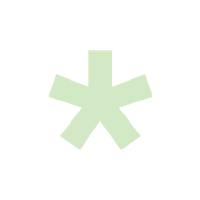 The "kite" tool is an excellent and uncomplicated tool to utilise in a group meeting to identify core issues and a definitive plan to resolve.
Diana O'Loughlin
- HR and Recruitment Manager, Ascott Sales
The whole program was intensive and relevant. It was great to really be able to condense and use the methods in a practical way, for example; the different types of meetings, what type of meeting you would hold and when, and setting up a strategy around what information is viewed and when.

The other big things were getting group decisions. Being aware of what the group wants and getting them to be a part of that decision, rather than dictating. Usually you are getting told to do it and the decision is already made. This program has a very different emphasis on being more inclusive.
Program Participant
- Stockland
I learned how to create team meetings that really engaged my team, not just run meetings that met my immediate needs. Now, the team feels they really get something from when we meet.
Program Participant
- Aevum Limited
I recommend this coaching! I got a better understanding of my situation, the various needs of my stakeholders, and ways forward for improvement. The independent insight was very helpful.
Aleks Granjas
- Product Technologist, Nestle Purina
The program supported me by showing me how to handle reactiveness, and widen the angle on how I see things. The 360 review and the one-on-one coaching which supported it was the most useful part for me. I have attended other courses, but this was one of the best.
Tamim Olime
- Medical Rep
The course provided reinforcement to certain fundamentals and introduced new techniques. It was delivered at a very good pace and there were a lot of thoughts to ensure constant engagement of participants.
Elizabeth Tang
- Program Participant, Stockland
For me, the course created a whole new way of relating to people - whether it be in a meeting or on a one-to-one basis. The whole course was packed with good information and was good fun.
Rick Cooper
- Program Participant, Stockland
Definitely one of the best courses I have attended! Thanks!
Amanda Brookes
- Centre Manager, Stockland
The individual sessions have been really beneficial for me and I have learned new things about myself in each session. The learning is simply practical.
Great course that was insightful, engaging and interesting. The skills I've learnt are realistic to put into practice to enable me to better my skills.
Liza Maris
- Centre Manager, Stockland
Being smart is not enough
Leaders know that it takes more than technical ability and business savvy to be successful in today's business environment.  The ability to communicate and deal with conflicts effectively is equally, if not more important.  While some have more talent than others in this area, it is clear that in today's world, a genuinely solid level of competence in interpersonal communications is absolutely essential.  
Leading Courageous Conversations teaches a concrete, actionable set of tools and skills that reduce conflict in the workplace, increase time on task and measurably reduce the costs of people problems.  It is an intensive, skills-based training that develops interpersonal communication and conflict resolution competencies in managers and supervisors.  This program is proven to deliver, and was originally developed by two time Nobel Peace prize nominee Dr. Thomas Gordon of Gordon Training International.
A powerful set of tools
Through Leading Courageous Conversations, your organisation's leaders learn, practice, and understand when and how to apply a powerful set of tools that measurably influence their workers' behaviours and habits, and create a culture of a culture which taps the creative resources, abilities and productivity of all its members, not only its leaders.  The result is a more productive, efficient and fulfilling workplace.
We also provide a simple 360 assessment tool with this program, so that your development can be monitored.
The skills you take away
Specifically, the four basic relationship skills you will learn are:
The ability to determine who owns the problem in any interaction – so that the optimum communication tool can be chosen each and every time.
The ability to listen with understanding and acceptance when others are troubled – ensuring that problems get handled on the spot and productive work can take place.
The ability to express concerns clearly, honestly and assertively – and therefore avoid the blame game or avoidance of the problem.
The ability to resolve conflicts – in such a way that no-one loses.
Ready to change your conversations?
Latest insights and ideas
3 Initiatives to Create a Great Senior Team
7 Steps to Running Effective and Engaging Team Meetings
How Undiscussables Erode Team Performance and What to Do About It