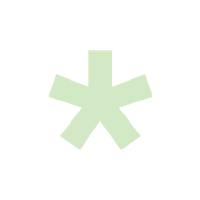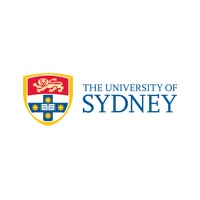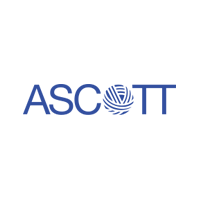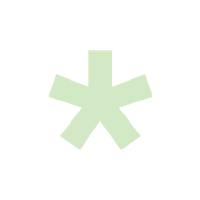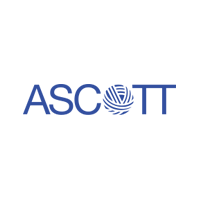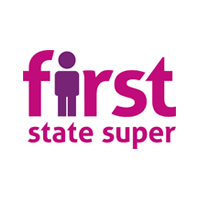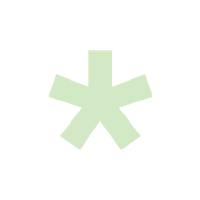 I found it quite inspiring. It was more about sharing experiences and learning from them and understanding how others deal with them, rather than a training. I loved having conversations that gave me light bulb moments that allowed me to become more self-aware.
Jodie Hennessy
- Senior Finance Manager
Paul was very engaging, he shared his own journey and experiences in a very open and transparent manner ... I found the approach helpful as it created the feeling of a safe environment for me - and I in turn had very open and honest conversations with people I was interacting with for the first time.
Tabassum Humza
- Senior Commercial Manager, University of Sydney
I valued the approach of learning about how others think ... It enabled me to put a more emotional understanding into a person's behaviour ... These concepts allow me to think of a different way of delivering the message, knowing it will more likely be more effective.
Sharon
- Program Participant
I learned how to create team meetings that really engaged my team, not just run meetings that met my immediate needs. Now, the team feels they really get something from when we meet.
Program Participant
- Aevum Limited
The course provided reinforcement to certain fundamentals and introduced new techniques. It was delivered at a very good pace and there were a lot of thoughts to ensure constant engagement of participants.
Elizabeth Tang
- Program Participant, Stockland
It was effective - it broadened my thinking and decision-making in real world scenarios.
Program Participant
- Regional Sales Manager, Ascott Sales Integration
It was motivating, inspiring, interesting, confronting and I believe we all have learned greatly and will become more self aware and better leaders from this experience. I thoroughly enjoyed the course, probably one of the best courses I've been on and I don't normally say that. Paul was a fantastic facilitator.
The "kite" tool is an excellent and uncomplicated tool to utilise in a group meeting to identify core issues and a definitive plan to resolve.
Diana O'Loughlin
- HR and Recruitment Manager, Ascott Sales
I gave the leadership team a run down on my 2 days with you and we have agreed to completely restructure our monthly meeting to ensure the time spent is effective, stimulating and real issues are addressed. After I left on Tuesday, I had 3 new words that came to mind: Practice ….. experiment….. perfect / improve. Thanks again for 2 very informative and rewarding days.
Program Participant
- First State Super
The program supported me by showing me how to handle reactiveness, and widen the angle on how I see things. The 360 review and the one-on-one coaching which supported it was the most useful part for me. I have attended other courses, but this was one of the best.
Tamim Olime
- Medical Rep
Here's the problem
Most sales people want consultative conversations with customers so they can explore and add value to a customer's understanding of their own problems and opportunities, while at the same time link those conversations to the salespersons solutions.  These conversations usually lead to more engagement and a better quality decision by the customer; and more sales, more margin, and the building of important customer relationships for the sales person.
But in the current market, customers often want shorter and more limited conversations with company representatives, many times only wanting conversations about price.  Informed about a company's products and services by websites, blogs and forums, customers often feel they already understand the value of a good service without a "sales" conversation.  Customers also have less time, more choice, fewer differentiators, and more stakeholder accountability, all putting more pressure on the sales conversation.
More than ever before, salespeople need to truly be consultants skilled at creating and communicating immediate customer value in relevant, insightful, and highly professional sales conversations.
Influential Sales Conversations models top performance in your industry to create a business acumen and communication skills program that will generate meaningful sales competence and results for your sales teams in your culture, in your industry, and in the current market.
The big outcomes are...
This highly customised program will grow your sales people and market share by:
Teaching a targeted concrete, actionable set of tools and skills that will increase the ability of your sales people to get the best possible outcome out of every interaction.
Setting the business acumen and communication benchmark for your sales people.
Supporting them to achieve a high standard in these skills.
Giving your sales managers an excellent competency framework to coach and manage performance.
The skills you take away
Examples of skills often demonstrated by high performing sales people include the ability to:
Speak and ask questions in a confident, non-arrogant way.
Identify and respectfully challenge assumptions.
Use paradigm shifting questions, stories and metaphors.
Discuss the "undiscussables" and manage resistance effectively.
Qualify opportunities effectively.
Make day to day decisions as if their territory was their own franchise.
Be mentally tough and resourceful.
the change company provides the option of accrediting members of your delivery team to run the program, or to have our expert delivery team run the program for you.
Ready to change your conversations?
Latest insights and ideas
3 Initiatives to Create a Great Senior Team
7 Steps to Running Effective and Engaging Team Meetings
How Undiscussables Erode Team Performance and What to Do About It