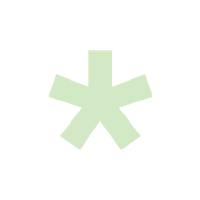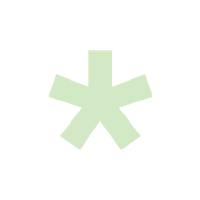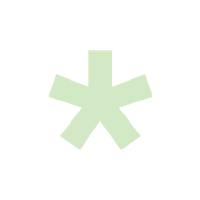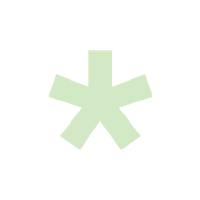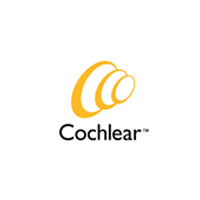 Great course that was insightful, engaging and interesting. The skills I've learnt are realistic to put into practice to enable me to better my skills.
Liza Maris
- Centre Manager, Stockland
It was brilliantly presented for both work and life. I was able to improve the outlook of how I was perceived by others by making subtle changes that realistically have a major impact. The facilitators were very passionate and thought provoking.
Suzy Brown
- Specialty Rep
The program supported me by showing me how to handle reactiveness, and widen the angle on how I see things. The 360 review and the one-on-one coaching which supported it was the most useful part for me. I have attended other courses, but this was one of the best.
Tamim Olime
- Medical Rep
Even before the course, it kicked off my thinking about how I could make our monthly team meetings more engaging. I have a meeting tomorrow with 12 members of my team and I plan to use the Team Goals and the Team Norms kites that were taught in the program. I feel confident that using these tools with my team will engage them and get us to a positive outcome.
Program Participant
- Stockland
It was motivating, inspiring, interesting, confronting and I believe we all have learned greatly and will become more self aware and better leaders from this experience. I thoroughly enjoyed the course, probably one of the best courses I've been on and I don't normally say that. Paul was a fantastic facilitator.
Because of the program I am really aware that I was immediately able to demonstrate doing things differently the next day. I found it interesting to have conversations with others I don't work with and who didn't know each other. The activities weren't kindergarten. Paul and Richard were great and I can see they work well together. It was one of the best programs I've been to and fun at the same time.
Program Participant
- Novartis
The individual sessions have been really beneficial for me and I have learned new things about myself in each session. The learning is simply practical.
The Manager as a Facilitator course shifts you from being a manager who simply directs staff to get things done, to becoming a thought leader, an influencer and connector of people and ideas so that both your staff and the organisation thrive and grow! The course is packed with great tools, strategies and relational learning so that you walk away with not only a new tool-kit but new understandings of yourself as a manager and how you can improve what you do.Add testimonial
Joanna Woutersz
- Senior NSW Engagement & Communications Manager, Healthdirect Australia
Thank you for such an amazing course. I learned so much about myself and the tools I need to bring out the best in me which will not only benefit me but also the organisation. It was motivating, inspiring, interesting, confronting and I believe we all have learned greatly and will become more self aware and better leaders from this experience. Paul and Richard have done an amazing job.
Dzintra Murray
- Medical Rep
Thanks for delivering a polished and rewarding course Paul! I have already enhanced a problematic meeting so the reward is immediate.
Program Participant
- Cochlear
Here's the problem
Most sales people want consultative conversations with customers so they can explore and add value to a customer's understanding of their own problems and opportunities, while at the same time link those conversations to the salespersons solutions.  These conversations usually lead to more engagement and a better quality decision by the customer; and more sales, more margin, and the building of important customer relationships for the sales person.
But in the current market, customers often want shorter and more limited conversations with company representatives, many times only wanting conversations about price.  Informed about a company's products and services by websites, blogs and forums, customers often feel they already understand the value of a good service without a "sales" conversation.  Customers also have less time, more choice, fewer differentiators, and more stakeholder accountability, all putting more pressure on the sales conversation.
More than ever before, salespeople need to truly be consultants skilled at creating and communicating immediate customer value in relevant, insightful, and highly professional sales conversations.
Influential Sales Conversations models top performance in your industry to create a business acumen and communication skills program that will generate meaningful sales competence and results for your sales teams in your culture, in your industry, and in the current market.
The big outcomes are...
This highly customised program will grow your sales people and market share by:
Teaching a targeted concrete, actionable set of tools and skills that will increase the ability of your sales people to get the best possible outcome out of every interaction.
Setting the business acumen and communication benchmark for your sales people.
Supporting them to achieve a high standard in these skills.
Giving your sales managers an excellent competency framework to coach and manage performance.
The skills you take away
Examples of skills often demonstrated by high performing sales people include the ability to:
Speak and ask questions in a confident, non-arrogant way.
Identify and respectfully challenge assumptions.
Use paradigm shifting questions, stories and metaphors.
Discuss the "undiscussables" and manage resistance effectively.
Qualify opportunities effectively.
Make day to day decisions as if their territory was their own franchise.
Be mentally tough and resourceful.
the change company provides the option of accrediting members of your delivery team to run the program, or to have our expert delivery team run the program for you.
Ready to change your conversations?
Latest insights and ideas
How They Used the Kite to Help Find and Capture bin Laden
How to Dissolve Reactive Team Conversational Patterns
How Undiscussables Erode Team Performance and What to Do About It