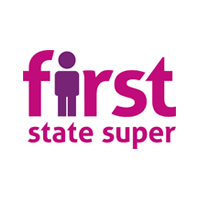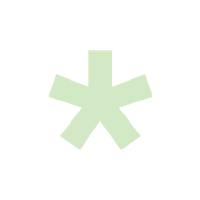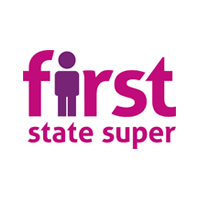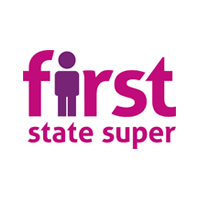 I'd just like to thank you for your advice and coaching – without your assistance I don't think I would have unlocked the confidence and strength in myself to apply for (or look suitable for) the position. In particular, your advice around realising my potential and being "myself" has paid off in spades.
Coachee
- Ombudsman Tasmania
Paul's coaching has been timely and has allowed me to stop and reflect on how things are going with myself and my team. I've learnt about how to structure meetings, and how to have "difficult conversations". It's been great to freely chat about what is happening with the team - without any conflict or worries about confidentiality. I would definitely recommend this coaching.
Suzette Thurman
- Chief Risk Officer, First State Super
The individual sessions have been really beneficial for me and I have learned new things about myself in each session. The learning is simply practical.
I just wanted to thank you for the generous time and wisdom you provided me this afternoon (and over the past few months). Our discussions rotate around a fascinating yet challenging journey that I'm taking personally as well as professionally. I'm motivated by the skills I am developing and acquiring that I am sure will allow me to better motivate and inspire my peers and my direct reports and ultimately to bring about greater results for our organisation. I really appreciate your guidance and your advice and I look forward to our ongoing dialogue and the voyage ahead. Thanks again.
Being a strong controller, I have become much more aware of how I communicate with my team. There have been a couple of occasions when the controller was about to explode out from me but I have restrained and trusted the process.
Joe Taouk
- Senior Director R&D, IQVIA
The [coaching] sessions have been very useful on a few fronts. I understand better the reactionary patterns in myself and others. Learning skills on how to enact change in my behaviours and in turn others has also been useful. For instance, I now utilise breathing practices in the face of aggressive behaviour and thereby often successfully avoid lashing back or stumbling through a response.

I have also done some introspective searching on what I really want, what my strengths and weaknesses are, and made some planned goals to help change my situation. I would recommend this coaching to those looking for answers when it comes to dealing with difficult situations.
Coachee
- Project Manager
There were two big learnings from my work with Paul. I know they might sound obvious, but I now understand them at a deeper level. First, 9 times out of 10, people get things done and it's wise and safe to trust them. Second, give people the time to get to their own solution -don't solve it for them. Don't do it – just facilitate it! These learnings make a difference!
Coachee
- First State Super
The sessions built from revealing the differing perspectives that could be put on difficult interactions with others, and moved my thinking from frustration to positive action. I now, far more often, catch myself in the moment of acting and allowing myself to consider other perceptions before I act 'self-righteously'. I wish I had experienced this work a long time ago. It's been absolutely life-changing.
Lesley French
- Assistant Director - Planning Monitoring and Evaluation, Skills Tasmania
Having undergone the TLC debrief I am more aware how and why I react to certain scenarios and how I can use my TLC learning to better approach situations in the workplace. Paul's coaching has really helped me pause and think. I have now fundamentally changed the way I conduct conversations with direct reports. I recommend this coaching!
Andrew Vogt
- General Manager Financial Planning, First State Super
Paul Donovan's skills as a coach are so profound that he manages to quickly get to the heart of where you as a client wish to go and what's stopping you getting there, with total honesty, absolute clarity and real empathy. And once he has got you there, the true value he brings, is that as a client you learn to embody and take his wisdom into your next meeting or job interview – so that you feel that you are not alone – he is right there, by your side.
Joanna Woutersz
- Senior NSW Engagement & Communications Manager, Healthdirect Australia
Communication Skills Coaching
Are you troubled by difficult work relationships that get in the way of delivering?  Could you benefit from personalised coaching to communicate MUCH more effectively with difficult people?
Less Pear Shaped Conversations
This coaching service is directed specifically on the critical area of communication skills.
You might be very capable technically but you may be frustrated that your message is not getting through, or too frequently gets a defensive response.  You may have been given feedback that you require assistance in this important area or you may have some especially difficult people with whom you must work.  Whatever the case, your personal Communication Skills Coaching will provide insight on why too many of your important conversations go pear-shaped and what you can do about it.
Better Conversations, Better Work
In these sessions, our target areas will include skills to handle emotional outbursts from others, skills to assert with those whose behaviour is problematic for you, and skills to resolve conflict. Bottom line is that your Communication Skills Coaching will deliver greater capacity to effectively interact with even the most difficult person and therefore enjoy a far more effective and less stressful work experience.
Facilitation Skills & Conference Design Coaching
Getting sweaty about an upcoming meeting?
We understand.
We can help.
Personalised Support
Are you about to facilitate an important meeting? Or perhaps you need to design the structure for a large conference?  Do you want design assistance or facilitation skills training in a personalised or private setting?
In either case, we provide coaching to enable you to better meet the challenge of ensuring your conference is a success, or facilitating an effective meeting.  Let's face it: meetings and conferences are a place where your leadership is highly visible to your organisation.  So getting it right really counts.
Getting Your Act Together
Our coaching in these important areas will take the guess work out of your meetings and conferences and ensure your strong performance.
Your coaching may include the design of a particular meeting you may need to facilitate; developing the structure for a large conference; practicing the specific steps required to guide your meeting or building your capacity to stay present and resourceful throughout the gathering.  It will include whatever it requires to ensure you face your next meeting or conference with confidence and greater competence.
Leadership Coaching
Leadership coaching is reserved for those who want movement in their professional lives in the areas they just can't seem to get traction!  This coaching is about unearthing the restraining patterns of thought that have kept your most important improvement goals at bay.  At the essence of leadership is the ability to gain a clearer view of oneself and ones sabotaging patterns of thought and action, and dramatically lessen their hold.  If you have areas of change that are genuinely important to you, and would increase your power at work, but your needed improvement has been illusive to date, then please consider Leadership coaching. 
As part of your Leadership Coaching, we will talk to you about gaining feedback from your colleagues. This may be through The Leadership Circle 360 tool, or a simpler, less comprehensive option we also use.  Either way, we will work with you to ensure your sessions are grounded in sensible feedback.
Ready to change your conversations?
Latest insights and ideas
How They Used the Kite to Help Find and Capture bin Laden
How to Dissolve Reactive Team Conversational Patterns
How Undiscussables Erode Team Performance and What to Do About It