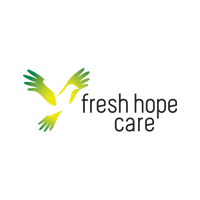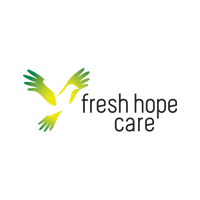 Professionalism, frankness, openness. Comfort and safety in the environment. Calmness. Impacting, uncomfortable, and effective. Any change in any system results in discomfort. Paul's session provided the tools and awareness to sit in the discomfort and know that it's okay. To stop the "rescuer" mentality so often present in leaders of "fixing all the problems". Paul's facilitated session provided me with the tools and awareness to take a different perspective on challenges within the team and organisation.
Daniel Dwyer
- Director Group Operations, Fresh Hope Care
We were fortunate to have Paul for two sessions and the results have been extremely powerful in helping achieve our goal as a High Performing Team. We have a large, dynamic, and growing team and with Paul's expert facilitation we undertook Team Management Profiling to better understand each of our work preferences. This not only built relationships within the team quickly but helped provide a deeper appreciation of how we individually approached work, and importantly how we can best work together as a high performing team. To say the team has gelled since is an understatement.

We have also adopted the discipline of The Decision Making Kite Model and have found this to be a powerful tool leading to better meetings. My favourite initiative, however, is how we radicalised our senior leadership meetings and took them from a rolling set of minutes to an engaged and productive session where we collectively solve the real issues facing the team. Every time we have these meetings since we made the change as suggested by Paul I have at least one person come to me and say how good these meetings are!
Andrew Hay
- Project Director / Property, Lend Lease
Emotional and insightful.
Program Participant
- Director, Fresh Hope Care
Thank you very much Paul for the excellent workshop yesterday. You created a most inclusive and safe environment in which everyone could (and did) contribute positively. The day certainly helped take our effectiveness and cohesion as a team to the next level.
Program Participant
- Mirvac
Thanks again Paul for a great day and massive inputs. Your prowess in a tough crowd is awesome. I was with the crew on Thursday and even the toughest of them were alread communicating in a different way. Bloody unreal. Thanks again, we are making a real difference here. The dollar value at the project level of these things is immeasurable but substantial.
Program Participant
- Stockland
I just wanted to say a personal thank you for your time and energy you invested in the session. The understanding gained from days like yours enable us to work in a more aligned environment of knowledge both of ourselves and those we interact with. This is a very powerful tool.
Program Participant
- Novartis NZ
Don't just resolve conflict
Conflict can be very uncomfortable.  Awkward, stressful and horrible.
And bad for business.
And conflict resolution can help.
At the same time, we understand conflict to be central, even critical to your team's growth and success.
Within the centre of conflict lies the seed for the required development of the group to meet the present business challenges.  So rather than just 'resolve' conflict, we aim for more.
A systematic approach
We will enable you to use your conflict to build a better team.
And achieve far improved business performance.
PLUS one other thing...
Even isolated conflict can be a systemic concern. Let me explain.
It is not just those directly in the conflict who should be considered.  It is often just as important to understand the reactive strategies your group is putting in place to the conflict.
To explain this a little further, some of your team, in reaction to conflict in their environment may become:
over accommodating and flexible or
distant, remote and critical or
increasingly dominating, direct or dictatorial
Consider the whole team
Most of our sabotaging responses to conflict can be described by one or a combination of these archetypal reactions.  Unfortunately the outcome of these reactive patterns is usually to intensify the original conflict.
So, consider a whole team response to your conflict. It could be the cleverest thing to do.
Ready to change your conversations?
Latest insights and ideas
How They Used the Kite to Help Find and Capture bin Laden
How to Dissolve Reactive Team Conversational Patterns
How Undiscussables Erode Team Performance and What to Do About It